Dublin plumbers is a reputed and reliable company that offers a wide range of high-quality services, from plumbing services to heating, gas, boiler and pumps services. Covering many areas in Dublin and the nearby places, as well, the members of our team are fully insured, highly trained, responsible and skilled to perform the plumbing services, in order to minimize the damage to your property and offer you protection and peace of mind.
The emergency plumbers in Dublin that we collaborate with are competent, trustworthy and skilled in the heating and plumbing industry, being able to offer irreproachable plumbing services for both commercial and domestic properties. We would like to ensure you that the Dublin plumbers are certified and registered, they operate 24 hours a day, for seven days a week and during the entire year. Regardless of the moment when you ask our help, even it is day or night, in the shortest time our emergency plumbers in Dublin will offer you the assistance you need, solving any possible problem.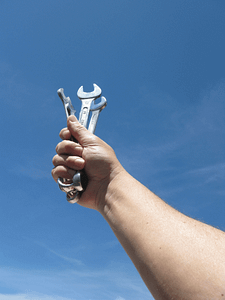 In case you need any installation or you require a fitting service of any kind, Dublin plumbers will give you the help you need. Will are skilled and experienced in fitting and installing all plumbing requirements, from washing machines, boilers and radiators to totally fitting a remodelled bathroom.
The affordable prices recommend us, as well as the high level of quality workmanship. Our emergency plumbers in Dublin guarantee that even if it is a small or a larger project, they will successfully perform the work in time and on the established budget.
Our highly skilled bathroom specialists provide a wide assortment of bathroom installations features, from full design and installation, shower installations, bathroom tiling, power shower installations, all sorts of bathroom appliances and even to the bath tub and shower cubicle installations. Regardless of the budget and your personal requirements, Dublin plumbers will assure an easy, quick and affordable service performed on time.
Also experienced in installation, maintenance and testing, Dublin plumbers offer their professional and reliable services to both commercial and domestic clients, striving to complete their work promptly and having as their number one concern the satisfaction and peace of their customers.
If you experience a plumbing emergency, call us and we will take care of it in the shortest time. Even if there are some leaks, blockages or problems related to gas or the central heating system, you can count on the emergency plumbers in Dublin to deals with it and solve it 24/7, 365 days a year.
Even more, our trained professionals will provide free estimates and free quotes to anyone who would need our assistance. Because we offer competitive and affordable prices and the services provided are of the highest quality, we are the reputed and experienced company that you should call when experiencing any plumbing emergency.
In case if you have water coming through your ceiling, right after utilizing the bath, you should definitely call the emergency plumbers in Dublin. Furthermore, in case that the silicone around the bath becomes mouldy straight away, if the bath trap is loose if you want to fit a bath and save the possible future
repairs, if you have water leaking from the taps or if the plug gets blocked up, ask the help of the emergency plumbers in Dublin and all of these issues or whatever else you may encounter, these reliable and skilled specialists will help you eliminate the problem.
Regardless of the problem you may experience, if you need an emergency plumber in Dublin, call us and we will solve your water supply problems. Count on the responsible, qualified and experienced plumbers in Dublin and your problem will be solved in good time.