The quicker is the action, the lesser is the damage. The experienced, skilled and responsible specialists at Dublin Plumber 24 hrs understand that plumbing problems may arise any time, regardless of how modern or technological sound you might think that you are.
With more than 21 years of experience, we have gained the expertise and skills to offer satisfactory results to our customers. The members of our team are hardworking, responsible and fully trained in providing any kind of plumbing requirements in our society, but also to manage any sort of plumbing emergency.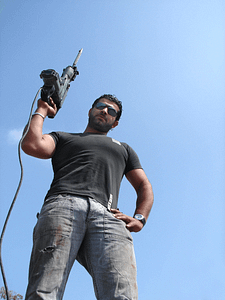 In order to make the work quickly and easy, yet without any fuss over running time out of hand, at Dublin Plumber 24 hrs we make use of the latest technological devices. Our plumbing experts provide their high-quality services for both domestic and commercial properties, all over greater Dublin area, for 24/7, every day, and they are devoted to the requirements and needs of our clients.
Although the plumbing system represents a significant part of any residential property, it is closely observed only when it happens to break down. Clogged drainpipes, water leaks or other domestic plumbing issues may turn into considerable problems, especially if water starts to puddle on the walls, ceilings, floor or even the yard.
Plumbing emergency problems appear quite often, but fortunately, you can benefit from licensed and professional assistance with Dublin Plumber 24 hrs in order to resolve the plumbing issue before it will turn into a disaster.
It is important to always be prepared for the worst scenarios and have the number of a reputed and experienced plumbing company that will carry out your problem in a professional manner. Dublin Plumber 24 hrs offers plumbing and heating services, with replacements, maintenance, and repair, successfully resolving any plumbing issue in shortest possible time.
Offering plumbing services for 24 hours/7 days, at Dublin Plumber 24 hrs we are focused on unexpected emergencies, our plumbing experts are skilled, experienced and highly trained so that they will fix your problem in time. They are licensed and they certainly provide competent plumbing service.
For any kind of plumbing or heating problem within greater Dublin area, Dublin Plumber 24 hrs is the company you have to call if you want to receive a permanent solution.