Regardless of what type of plumbing issue bothers you, Dublin Plumber 24 hours possesses the expertise
and knowledge to repair it. When experiencing a plumbing problem, calling professional assistance is
the first thing you should do.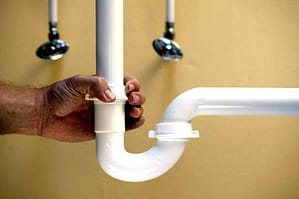 Although there are minor plumbing issues that you may know how to fix, only expert plumbers could
offer you proper plumbing solutions. But preventing is less expensive and considerably easier than
repairing, this is why you should consider having periodically maintenance service.
In case if you want to solve on your own some of the plumbing issues, you will risk quite a lot. The bigger
projects should definitely be performed by expert plumbers who are certified, qualified and experienced
in providing plumbing services. By doing it yourself may result in other damages in the future, while the
job performed by the experts at Dublin Plumbers 24 hrs is fully insured and guaranteed.
Having professionals to deal with the issues occurred on your plumbing or heating system will take this
worry off of your shoulders. The expert plumbers have the expertise to provide numerous plumbing
services, from repairing burst and leaking pipes, installing and repairing saniflow macerators, fitting and
repairing defective taps, tanks and cisterns, replacing and repairing WCs and bathrooms, but they also
fix overflows, clogged drains, toilets and sinks and replace electric showers.
We cover the entire area of Dublin and our professional solutions will meet any needs and
requirements. We truly understand how important it is when you experience a plumbing emergency,
this is why we have 24/7 opens for any type of plumbing emergency and we work even on holidays.
At Dublin Plumber 24 hours we are fully insured, RGI gas licensed and all of our services are guaranteed.
Give us a call and do not let any plumbing emergency produce too much damage to your property! Keep
in mind that having our professional assistance you will get to prolong the life of your plumbing system,
you will prevent unpleasant situations in the future and with our help you will even get to save some
money! Book now Dublin Plumber 24 hours.