Plumbing plays a great role in our daily lives. For instance, emergencies are always a cause for alarm, let alone anxiety, but we will never arrive to a solution if we panic and worry too much. So, during plumbing emergencies like a clogged drain or toilet at home, you can call a 24-hour expert plumber to solve your plumbing problem right away.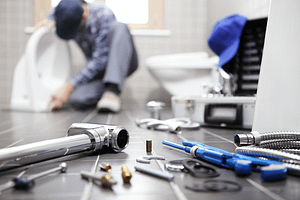 How important is plumbing for us?
Faulty pipes and other plumbing fixtures can cause leaks and delivery of unsafe water. If our plumbing is not done quite right by a skilled plumber, we are not able to cook our food, brush our teeth, bathe, wash our clothes or do anything that involves the use of clean water. 
Water is an important part of our day to day life and it is for this reason that a bad plumbing is a matter of concern for everyone and calls for an immediate fixing before things get worse.
To enjoy optimum plumbing services, let's take a look at a few major things to consider before hiring a plumbing contractor: 
License and qualifications
Being the undisputed "doctors of the water," plumbers need to fulfil any legal and regulatory practicing conditions. A plumber or plumbing establishment should have a license to make sure they are fully qualified and skilled at what they do.
Reputation and integrity
The integrity of a plumbing company or a plumber will tell whether their service's reputation is good or bad. If you are proactive in searching for a plumber with a stellar and good reputation, you will enjoy a reasonable rate for the best service and quality of plumbing work.
Get an estimate up-front
Plumbing repairs and work can get expensive, so it is always wise to go for plumbers who can provide you with free quotes. This allows you to compare estimates and choose the most efficient, cost-effective and affordable one for your project.
Emergency services
If you are unfortunate enough to suffer the inconvenience of a tap leak or water overflow and need a plumber in a hurry, it is always a relief to know you have one to call. However, not all companies are offering 24/7 services, so this is something to think about when choosing your plumber. 
Read reviews and testimonials
Checking out what their previous customers say about their experiences is always a good idea. This will help you decide whom to trust and determine which of the plumbers you are considering are reliable and trustworthy. 
Check out for discounts and offers
To save money on a plumbing project, you need to know if they are offering discounts and how you can avail them. Typically, a good and well-established plumbing company is dedicated to making their customers happy and satisfied. Thus, offering a wide variety of service discount coupons is very likely.
Faster service
Before hiring a plumber, you need to check if they are capable to provide a quick service. A fast turnaround time is extremely crucial if you are facing serious plumbing issues. Moreover, it is more practical to hire the most qualified Dublin plumber near you since they can arrive faster than those who are located far away from your home in times of emergency.
Let's face it, plumbing issues at home can be very stressful, since they can break open anytime. To prepare for extremely challenging circumstances at home, it is important that you do your research ahead of time. If you've already found the perfect one, save their phone number. That will come handy during emergency situations in the future.